Israel Masses Troops Near Gaza But Denies Intent Of War
by Mark Duncan | on November 16, 2012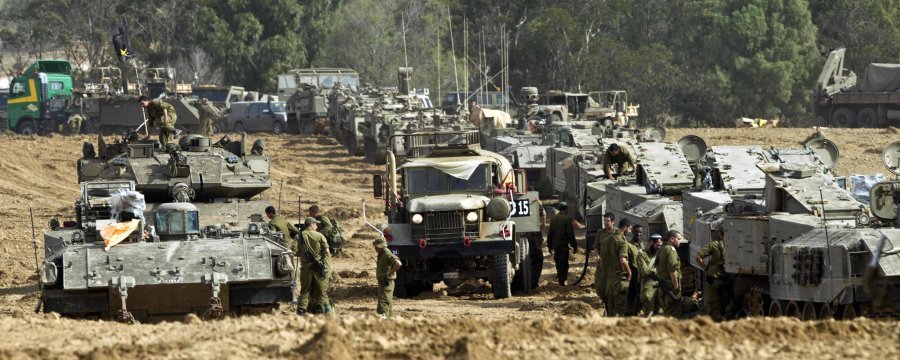 This article is one of best ranked ones on Google….
JERUSALEM, Nov 16 (Reuters) – Israeli tanks and troops massed outside Gaza and the military said on Friday it was calling up 16,000 reservists, signs of a possible imminent invasion of the Palestinian enclave after 48 hours of air strikes.

Israel's warplanes, drones and helicopters appeared to shift focus from suspected Palestinian rocket sites to the northern Gaza frontier, where their bombs created incursion corridors by clearing landmines or guerrilla gun nests.

The mobilisation was anything but secret and details put on social media by the Israeli military appeared to be a clear warning to the Hamas Islamists that govern Gaza to push for a truce.

"It is not our intention to go to war, and we are hopeful that this operation will not take a minute more than required," Israeli President Shimon Peres said.

Since being fought to a standstill in its 2006 war against Lebanese Hezbollah guerrillas, Israel has been honing the training of its regular troops and could mount a land invasion of Gaza at short notice. …Read more

Israel has four Iron Dome batteries deployed and its Defence Ministry said on Friday it had rushed forward production of a fifth so that it could be deployed as early as the weekend.
How the heck did this article get ranked so high on Google….My Daily Services

Israel Masses Troops Near Gaza But Denies Intent Of War huff.to/U48oMB via @huffpostworld

— Vanessa Leigh (@VanessaELeigh) November 16, 2012
|——————————————————————————————————|
Learn how we've helped thousands of "average" people
finally make money online
(with a brand new "no selling" approach)
CLICK HERE to Earn 100% Commissions
|——————————————————————————————————|